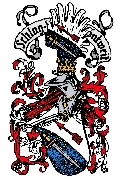 > About us




© Schlagintweit

About us
We are Dr. Brigitte, Rolf, Florian and Michael, living next to the Starnberger See (South of Munich, Germany).

Brigitte is the organisational director of our family. She has no problems with organizing us, the neighbours or her office without getting hassled. In one sentence, without her theoretically, nothing goes on.

Rolf is the man for everything. After Brigitte has given him a "full-time-job", he is still able to carry on with his profession and look after the children.

Florian, our youngest, is also energy packed. He, just like his mother, is able to make the world rotate around him, not around the sun.

The missing part of the puzzle is, me, Michael. Busy with my studies. If my studies allow me a little time at home, it's a wonder that we four hurricanes mesh together like gears to make a fantastic team.


This picture was taken during our last Winter-holiday in Scuol (Switzerland).



Brigitte, Rolf, Michael und Florian




---
© Michael Schlagintweit 12.10.2002