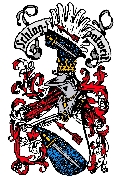 &gt Impress/Data protection

Welcome to the Schlagintweit Family's homepage.


Thank you for your interest in our website and our family.
Here you find:

Controller / imprint
Responsible for the content and processing of personal data is

Michael Schlagintweit
Amselweg 3
82335 Berg
Germany
e-mail: info@schlagintweit.de
Notes on links
Since we have no influence on the content of linked sites, we expressly distance ourselves from the linked content.


Copyright
All texts are protected by copyright. Reprinting or transfer to other media and data carriers is not allowed without permission (but this is usually given).



---
Information for our website visitors according to Article 13 General Data Protection Regulation
Data protection statement
We attach great importance to the protection of your data and the protection of your privacy. We collect personal data only to a small extent and if necessary for:

Providing information about our family,
Processing and answering inquiries,
To secure our website,
Prevention, detection and investigation of potentially prohibited or illegal activities
In order to ensure that you are fully aware of the processing of personal data on our websites, we have taken the trouble to compile this information for you in a comprehensive and comprehensible manner. We want to assure you to make all necessary technical and organizational efforts to protect your data.

1 Controller
Please see above at imprint.

2 Data protection officer
No data protection officer has been appointed.

3 Purposes of the processing and the legal basis
The personal data are processed for the provision of our website. We store the IP addresses to detect and defend against attacks.

We regard calling up our website as contract fulfilment. The legal basis for processing is Article 6 para. 1 lit. b) and f) General Data Protection Regulation.

4 categories of personal data and data subject
These personal data are processed:
IP address
Time
Browser type/version*
Operating system*
Referrer URL (the previously visited page)*
*You can suppress this data if you make the appropriate settings in your system.

These are the data subjects:

You, as our website visitor.
5 Processing on legitimate interests
Processing for the detection and defence of attacks is a legitimate interest (see Recital 49 General Data Protection Regulation).

6 Recipients
When opening a web page, all servers used during page transport receive at least sender and recipient information. Web site content (=our website) only, if it is not encrypted.
Our website is hosted by a service provider. We have a contract with the service provider in accordance with Article 28 General Data Protection Regulation.

7 Third country
When you visit a website, it cannot be guaranteed that the data will remain within the EU. Due to the functioning of the Internet, it may be technically possible that an inquiry on the way from you to us or a website on the way back via a server in an insecure third country is forwarded. This cannot be prevented either.

8 Period of storage
The IP address and the time of a web page call are stored with us 7 days and deleted automatically afterwards.

9 Right to access, rectification, erasure, restriction, data portability
Since we separate your IP address from the other data immediately after your visit to our website, we cannot provide you with any useful access:

You can find out your IP address in the settings of your device. However, we would need this to give you information. The access would then consist of your IP address. You already have it. Furthermore, we are not obliged to provide such access according to Article 12 para. 2 and Article 11 of the General Data Protection Regulation.
As well, rectification, erasure, restriction and data portability are not applicable here.

10 Consent
We don't advertise, so we don't need your consent. We also do not create personality profiles or user profiles.

11 Right of complaint
If you are dissatisfied, please let us know using the contact details above. Please also use them if you notice a data protection violation. Thank you!

In principle, you also have the right to complain to a supervisory authority about the processing of your data. You can do this at a supervisory authority responsible for your place of residence or at the supervisory authority responsible for us:

Bayerisches Landesamt für Datenschutzaufsicht
Postfach 606
91511 Ansbach
Germany
e-mail: poststelle@lda.bayern.de
Internet: https://www.lda.bayern.de
12 Provision of your data
You initiate every visit to our website, so that you inform us of the above-mentioned data. Your IP address is required, otherwise we cannot show you our website.

13 Automated decision
No automated decision is made.



---
Copyright: Michael Schlagintweit 05.05.2018