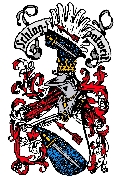 > Home
The Schlagintweit Family
Welcome to the Schlagintweit Family's homepage.
These pages introduce you to our Family and describe the work of some of our famous ancestors.


Our Family's most famous representatives are the Brothers Adolph, Hermann and Robert Schlagintweit. They explored large parts of India and the Himalayas in the middle of the 19th century. We retrace their steps to the top of the world.

The physician and author Felix Schlagintweit was on the one hand an explorer and inventor on the field of urology and on the other hand he wrote phantastic books, both very untypical for the time he lived in.
We present the story of his life and his achievements and works.

Because it is an unusual name, this site gives a brief to the name's history.

This homepage was created by a small part of the family living next to the Starnberger See (South of Munich, Germany). If you like to know more about us, please see our own presentation.

This is our contact for any questions, comments and everything we did't think about: Please use our contact details in the imprint.



---
Diese Seiten sind in Deutsch und Englisch verfügbar.
These pages are available in German and English.



---
Copyright: Michael Schlagintweit 05.05.2018