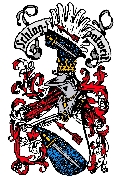 > About us
About us
We, that are:
Brigitte and Rolf
Antje and Michael with Felix and Celina,
who are at home on Lake of Starnberg (South of Munich, Germany).

After Michael started this website in 1999 a lot has happened. Meanwhile we are a 3-generation house. Antje has brought new wind into the family. (We had enough wind before :-) )
Florian got married and changed the name.

Brigitte is the organisational director of the grandparents. She has no problems with organizing us, the neighbours or her office without getting hassled. In one sentence, without her theoretically, nothing goes on.
Rolf is the man for all cases. After Brigitte has given him a "full-time-job", he is still able to carry on with his profession and look after the children and grandchildren.

Antje is the sunshine at Michael's side. She manages the young family perfectly. So the little ones (Felix and Celina) can turn the place upside down.
Michael is our webmaster, who also takes care of the family's contacts all over the world.
But one thing has remained: it is a real miracle that we six hurricanes mesh together like gears to make a fantastic team.



---
Copyright: Michael Schlagintweit 05.05.2018